Hello, my name is Jaime Meraz and I have been selling NEGLECTED HOMES for almost 10 years now. I started my career working with investors and during this time I learned the ins and outs of fixing up houses to sell for top dollar. When the market shifted in 2012 I started offering my expertise to my friends and family. I would renovate their home with my own money and resources and they would NET an extra 7-10% in sales price on the sale. Now I am offering it to you and your family. If you know anyone that has a home that requires some LOVE before selling, have them call me ASAP. Chances are I can help them NET an extra 8% by taking advantage of my offer.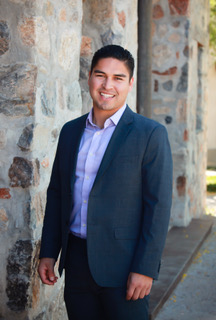 Fill out the form below and I will contact you to set up a time to evaluate your home!
Did you know that NEGLECTED HOMES sell for 10-30% BELOW MARKET VALUE?
---
IN AZ THAT COULD EQUATE TO OVER $100K IN MISSED PROFITS!!
---
WHAT IS A NEGLECTED HOME?
A home that is not ready to be marketed for sale due to an old roof, old A/C, worn paint, damaged equipment, deferred maintenance, little or no updates, inherited homes, hoarder houses and even houses that have been destroyed by tenants.
---
HOW DOES IT WORK?
My team specializes in bringing NEGLECTED HOMES back to life! We do it by partnering w/ local contractors and a GENEROUS LOCAL INVESTOR that is willing to invest the money and work, up front, into the neglected property.
---
SO, WHAT'S THE CATCH?
1. You have to commit to selling your home.
2. You have to pay the investor & contractors back, in full at closing (at 0% interest).
3. You have to hire Jaime Meraz at The Meraz Group to sell your home.
---
THATS IT!
Really! It's that simple. If you or anyone you know has a NEGLECTED HOME they would like to sell.
CALL or TEXT (602) 497- 0957
---