Jaime Meraz
REALTOR ®

Jaime Meraz exemplifies integrity, dedication, and compassion in every Real Estate transaction. Born and raised in Phoenix, Jaime started his sales career at the early age of 14, selling fundraiser coupons door-to-door for M.A.D.D. (Mothers Against Drunk Driving). Since then, he has built a successful Real Estate career and has been ranked amongst the top 1% of Realtors in Arizona.
Being a true believer in the investment of Real Estate, Jaime personally owns several investment properties in Arizona and has represented hundreds of buyers, sellers, investors and landlords. Jaime is fantastic at solving complex problems and recognizes that every client is unique. He works diligently to understand each and every one of his client's goals and implements a tailored plan to guarantee a smooth and successful transaction.
Jaime attributes his success to his late mother who demonstrated the importance of hard work, dedication and sacrifice. He takes pride in leading, educating and motivating the people around him to be better and applies the same energy to his Real Estate career. When Jaime is not helping clients he enjoys being outdoors, traveling, exercising, listening to audio books on personal development, giving back to his community and spending time with his wife, Hailey.
Choosing the right agent is one of the most important steps you will take in any Real Estate transaction. When you choose Jaime, you are choosing representation by one of the industry's best. Offering personalized service and extensive knowledge of the industry, Jaime is eager to help you and your family with all of your Real Estate endeavors.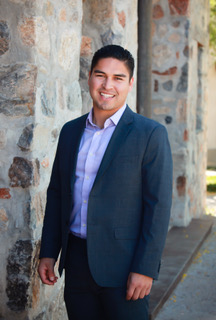 ---